Uutisraivaaja contest is launching again in the fall; application period is from 19 September to 17 January. Now is a great to time to start thinking of your idea with which to impress the judges, get your shot to the award of 250 000 euros and to do no more or less than shape the future of journalism!
If you are stuck in a creative rut or feeling that the pressure is too much to handle, take a look at the ideas from last year's finalists. They introduced an impressive range of innovative, ground breaking yet simple ideas to develop journalism and communication.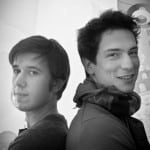 Take Influence Networks from Nicolas Kayser-Bril and Pierre Romera for instance, a project that lets journalists and web-users map and visualize relationships between public figures. Here is their original pitch video.
Another great example is Huuhkaja News Service from Annikka Mutanen and Susanna Niinivaara. It employs crowdsourcing and social media for journalism creating stories together with the audiences. Stories are then put together by professional journalists. Take a look at their video.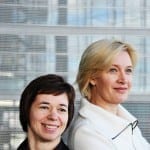 The other finalist projects explored the stories of food purchases and chains (Knowshop, PoGo), mesh networks (Naapurisopu), online fact checking (Totuusja Valhe), personalized podcast service (OmaRadio), analysis of social news reading (Gestures),  a mobile app for creating local news (Pinchett) and making the use of Creative Commons licenses more seamless (Collapick).
You can also read our blog for regular updates about last year's winning project Scoopinion, a crowd-curated, personalized magazine.
If you have any questions about Uutisraivaaja, please email the project lead Tanja Aitamurto at tanja dot aitamurto at gmail dot com, or the Uutisraivaaja PR officer Tiiamari Pennanen at tiiamari dot pennanen at uutisraivaaja dot fi.