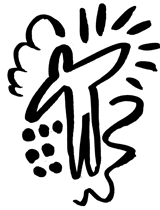 Best ideas will be given feedback from reviewers and the applicants will have a chance to quickly improve their entry during January and February. Finalists will be chosen in the beginning of March out of these improved applications. Results will be published by mid-March.
Finalists will receive a small amount of seed funding with which to develop their project further and entrepreneurship training organised in co-operation with Aalto University's Startup Sauna. In addition, one member of each finalist team will be taken for a tour of Silicon Valley. The winner, or winners, of the contest will be announced in September 2013.
Uutisraivaaja is an innovation contest organized by the Helsingin Sanomat Foundation. The contest accelerates innovation and seeks for new ideas that renew distribution of information and Finnish journalism. The winning project will be funded with a maximum award of €250,000.
Uutisraivaaja run for the first time in 2010-2011 and was won by a crowd-curated magazine Scoopinion. The add-on curates online articles based on its users' reading habits.
The model of Uutisraivaaja comes from an international media innovation contest Knight News Challenge, run by the Knight Foundation.
More information: www.uutisraivaaja.fi/home