The winner or winners of Uutisraivaaja will be announced at the main stage of Slush startup conference on Wednesday 13th November 2013 in Helsinki. There are four finalist teams competing for the main prize of maximum 250 000 euros.
The award ceremony will take place on Wednesday 13th November at 17:45 on Blue Stage of Slush. Before the announcement all finalists will pitch their project on the White Stage at 13:00-14:00 pm.
Uutisraivaaja is an innovation contest organized by the Helsingin Sanomat Foundation. The contest seeks ideas for renewing distribution of information and creating sustainable business models for journalism.
Slush is one of the top start-up events on the globe, focusing heavily on Northern Europe and Russia. In 2012, Slush attracted $40 billion worth of venture capital, some of the world's top media, plus 3,500 attendees.  This year the event will have more focus on one-on-one meetings, coordinating matchmaking and recruiting plus a series of more targeted events.

"We are honoured to host Uutisraivaaja at Slush to award the best company of this year's competition. Initiatives such as this are critical to boost new startups in the media space, which is going through a rapid and fundamental change." says Miki Kuusi, Main Organizer at Slush.
Uutisraivaaja finalists were chosen in the beginning of March out of over 100 applications. Finalists received 10 000 euros of seed funding, entrepreneurship training and an excursion to Silicon Valley.
Uutisraivaaja finalists

Born Local's mission is to make local communities flourish! With our hyperlocal social media platform Nearhood, we bring together all information and discussions related to a neighbourhood and offer a unique local marketing platform for businesses, associations and city officials.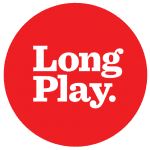 Long Play is a new kind of digital publisher. We brought slow journalism to Finland and found a new business model for investigative journalism.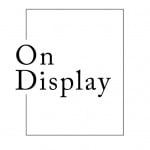 On Display is developing a mobile art gallery app that will also be a platform for discussing art. Now On Display publishes a weekly newsletter introducing a piece of art on display in Helsinki.
Pallopostia is a new, digital, free newspaper for children. It is accessible to all via the web. Pallopostia brings the world close to children.

The winner or winners will be chosen out of the five finalists and announced at Slush main stage in Helsinki Cable Factory on Wednesday 13th November 2013. Before the announcement all finalists will pitch their project.