Winners and Finalists
Winners and finalists
Uutisraivaaja winners 2011 – 2015
2017: Frameright and Tripsteri
In 2017 two winners were awarded in Uutisraivaaja. The 250 000 € prize was shared by Frameright and Tripsteri.
Tripsteri is the first Finnish mobile application providing travel journalism which focuses on high quality and uses virtual technology. The team includes Tuulia Kolehmainen, Paula Kultanen Ribas, Siru Valleala, Soile Vauhkonen, Panu Pahkamaa and Mika Vikström.
Frameright provides a solution to an internet-wide systemic problem in framing photographs. The team includes Marina Ekroos, Ilkka Järstä and Jaakko Hyvärinen.
2015: Lucify and Kuka
In 2015 two winners were awarded in Uutisraivaaja. The prize money was shared by Lucify and Kuka.
Kuka is a expert search engine that brings journalists and experts together. The original team included Mari Vaara, Iris Sandelin, Tuomas Valtanen, Jaakko Nygren and Ville Vaara. Now the team is strengthened by Janne Mikael Saastamoinen, Samuli Kaipainen and Soila Laivo. You can read the latest updated from Kuka here and here.
Lucify helps organizations to visualize,understand and communicate important data with interactive data visualizations. The original team included Juho Ojala and Ville Väänänen, later Ville Saarinen has joined in. You can read the latest updates from Lucify here and here.
2013: Long Play
Long Play is a service for slow journalism. Every month it publishes one long story, a single, that is delivered to the customers on PDF. The original team included journalists Johanna Vehkoo, Reetta Nousiainen, Hanna Nikkanen, Anu Silfverberg, Riku Siivonen, Ilkka Pernu, Antti Järvi, Ilkka Karisto and Kimmo Hokkanen. They are all still on board and Ari Lahdenmäki has strengthened the team of journalists. Jussi Ruusila is the CEO. Also guest journalists contribute to Long Play. You can read the latest updates from Long Playn here.
2011: Scoopinion
Scoopinion is a browser ad-on that recommends quality articles for users. The team included Johannes Koponen, Mikael Koponen, Mikko Koskinen, Juha Leppänen and Ville Sundberg. You can read the latest updates from Scoopinion in here.
Uutisraivaaja finalists 2011 – 2017
Finalists 2016-2017:
Aatos is a new experimental production and delively company for podcasts. The content of Aatos is high quality and it's sound landscape in well thought-out. Aatos is also a podcast community: by using content, events and social media we build a network consisting of friends of podcasts. The team members are Emmi Skytén, Arttu Seppänen, Niko Isojärvi and Leena Alanko.
Frameright is a service that enables correct and efficient image framing. The goalis to improve processes in the field of visual journalism and enable high qualitystorytelling on all platforms. Frameright team members Marina Ekroos and Ilkka Järstä have multidisciplinary backgrounds that complement each other. Marina is aphotographer and focuses on workflow and UX design. Ilkka is responsible fordevelopment and technology.
Rolling Stories is a new publishing technology where the publication is placed horizontally on a moving platform. The publication is called Roller. It can move automatically or it can be moved manually backwards and forwards. It is multifaceted, interactive, multimedial and works in all common devices. Roller is a synthesis combining movies, interactions, still photos, text and animation. Rolling Stories is a revolutionary publishing platform for citizens, being free and easy to use it democratizes electronic publishing. Everybody can produce a roller. One roller can include several narrative layers and information aimed at different target groups. Roller works both as a platform for creative play and as a tool for a serious professional, for example as a commercialized e-publication, marketing or therapy tool, or as a pupil's notebook. Rolling Stories is a way to tell stories alone or together. The narrator can share his or her project, work on it in a group or leave it open for others to continue. Roller can be divided into several different stories. The Uutisraivaaja team includes Tero Jartti, Ilkka Kumpunen, Kemal Ahson, Juho Jouhtimäki ja Pekka Pärnänen.
Streamia a service for people organizing live streaming, streaming audiences and people interested in streaming technology. With Streamia it is easy to publish and follow different live streams. The website supports all the biggest streaming services. Their status updated automatically through interfaces. Additionally Streamia provides useful articles, news and tips related to streaming. The Uutisraivaaja team includes Ville Polvela, Arto Söderström, Jesse Kirjavainen, Matti Hätönen and Tero Virranniemi engeneering students from Rovaniemi, and Vesa Kivistö from Jyväskylä. Twitter: @StreamiaFI
Tripsteri.fi is an online travel guide and community created by experienced travel journalists. Tripsteri is now working on an innovative Tripsteri mobile application. The app aims to meet the need of the user group that wants to find the interesting locations quickly and easely  when travelling. Tripster app is a social, educating and fun way to create city tours and in addition an addictive travel game that invites the user to quality narrative content. The goal is to provide a personal, completely new way of getting to know the travel destination and to learn new things even from already familiar destinations. The Uutisraivaaja team includes professional journalists Paula Kultanen Ribas and Siru Valleala, phographer and visual content creator Tuulia Kolehmainen, application developers Panu Pahkamaa and Mika Vikström and Finnish-English translator Noora Mattila. Twitter: Tripsteri
Finalists 2014-2015:
Bolla is a video tool to teach football.
Little Brother is an application to protect journalists' and photographers' photos.
Topicalio was a local media for politics.
Finalists 2012-2013: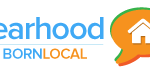 Born Local's mission is to make local communities flourish! With our hyperlocal social media platform Nearhood, we bring together all information and discussions related to a neighbourhood and offer a unique local marketing platform for businesses, associations and city officials.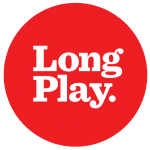 Long Play is a new kind of digital publisher. We brought slow journalism to Finland and found a new business model for investigative journalism.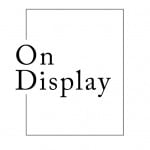 On Display is developing a mobile art gallery app that will also be a platform for discussing art. Now On Display publishes a weekly newsletter introducing a piece of art on display in Helsinki.
Pallopostia is a new, digital, free newspaper for children. It is accessible to all via the web. Pallopostia brings the world close to children.

Read more and see their pitch videos here.
Finalists 2010-2011:
You can find the teams here.