It has been quite a ride since the joint win together with Tripsteri. The memory and the excitement of the night is still traveling with us. To be honest, the days leading to the finals were quite nerve-racking and trying to keep our heads cool was not easy. After that experience, everything feels relatively easy to handle.
Since last year a lot has happened. We have talked with all kind of stakeholders and from those learnings, we decided to pivot from a Photoshop plug-in into building a web application. Something that anyone can access and use through their browser. Most importantly, it can be integrated with and embedded within different Content Management Systems and Digital Asset Management systems.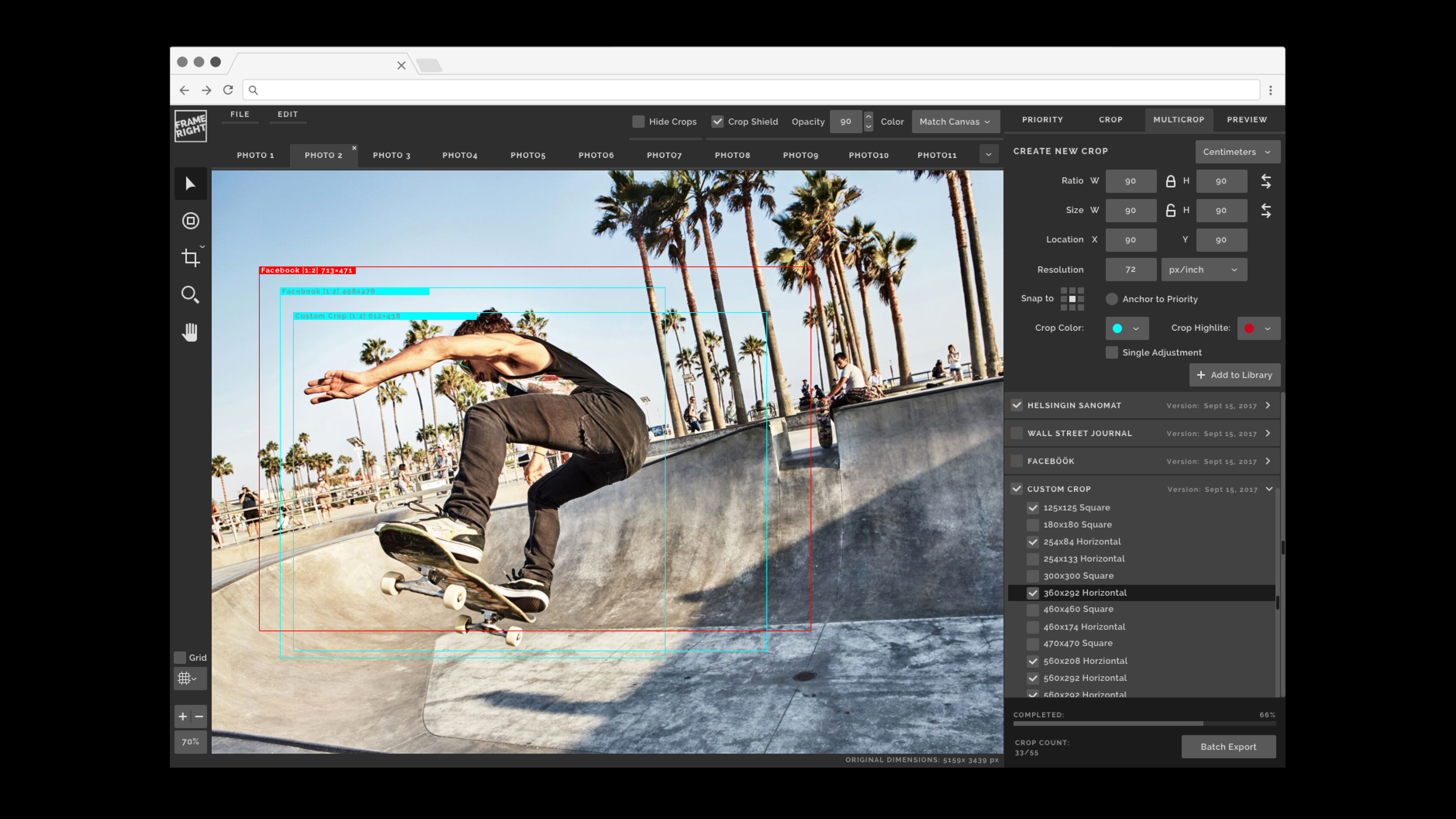 We also changed our go-to-market strategy from the early user-focused B2C approach towards a more B2B environment. The realization of a split between users and customers was important and suddenly everything made sense. Publishers are our customers with whom we need to build the ecosystem first. At the same time, we keep a tight connection with our users and constantly listen to their wishes, needs, and experiences.
Our spring in Germany went by very fast. We were able to grow our network and get some big pilot partners in Germany and in the Netherlands. The Next Media Accelerator has made sure we are meeting with the right people and companies here. It has been a challenge to find a balance between being present in the right places at the right time, but at the same time making sure we dedicate enough time and focus to building our product. The 6-month program is now over, but we have decided to stay in Germany. Because of the European Union, it makes it easy to treat it as a home market and grow our product here.
The next weeks are very exciting for us. We will be relocating to Berlin and also competing in the Think Ink innovation competition finals in Helsinki. At the same time, we are preparing for our seed round. We are still learning many new things and enjoying the ride.
If you happen to be at the IBC2018 conference in Amsterdam on September 14th, feel free to drop by. Our stand at 8.B05 is sponsored by the EU i3 Impact Innovation Invest programme.
The next chance to meet us after that will be already on September 19th in Hamburg where we are pitching at the Reeperbahn festival. Come and say hi!